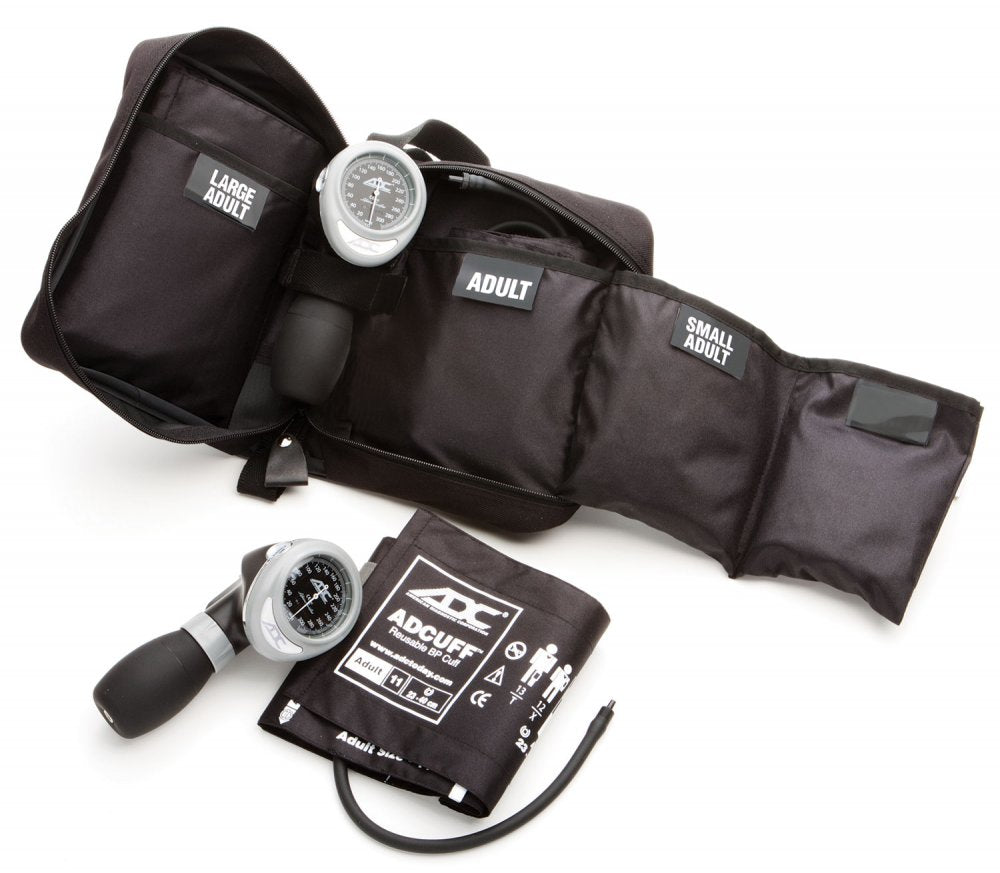 Multikuf™ Portable 3 BP Cuff Sphyg
Regular price $183.00 Sale
Our Multikuf 731 is the most compact portable system available, with three cuff sizes included (small adult, adult, and large adult). The traditional Adcuff model features two-piece cuffs and bladders:
Durable 210 denier nylon construction
Integral flap that secures bladder and prevents bulging
ADC's proprietary Size Guide marking system prevents mis-cuffing
Longer limb ranges for improved patient coverage
Gauge hang tab (on most sizes), bladder flap, and "property of" tag
Hook-and-loop adhesive rated to a minimum of 30,000 open/close cycles
Three-year warranty on cuffs
The 731 also features:
A multi-pocketed, heavy-duty black nylon zipper case that keeps each component securely in place, yet instantly accessible
Case measures a compact 8" x 6" x 3.5" and fits in most emergency boxes and trauma kits
Includes three cuffs: small adult, adult, and large adult
Revolutionary palm-style manometer with integral bulb
Ambidextrous, infinite-control, trigger-style air release valve for one-hand convenience
Precision-crafted 300mmHg Japanese-engineered manometer, housed in a zinc cage that suspends within the polymer housing for enhanced shock resistance
Built with metal bayonet-style connector
Includes oversized, color-matched carrying case
Lifetime calibration warranty
Made without phthalates or natural rubber latex. Assembled, inspected, and packaged in the U.S.A from foreign components. Meets or exceeds ANSI/AAMI/ISO 81060-1.