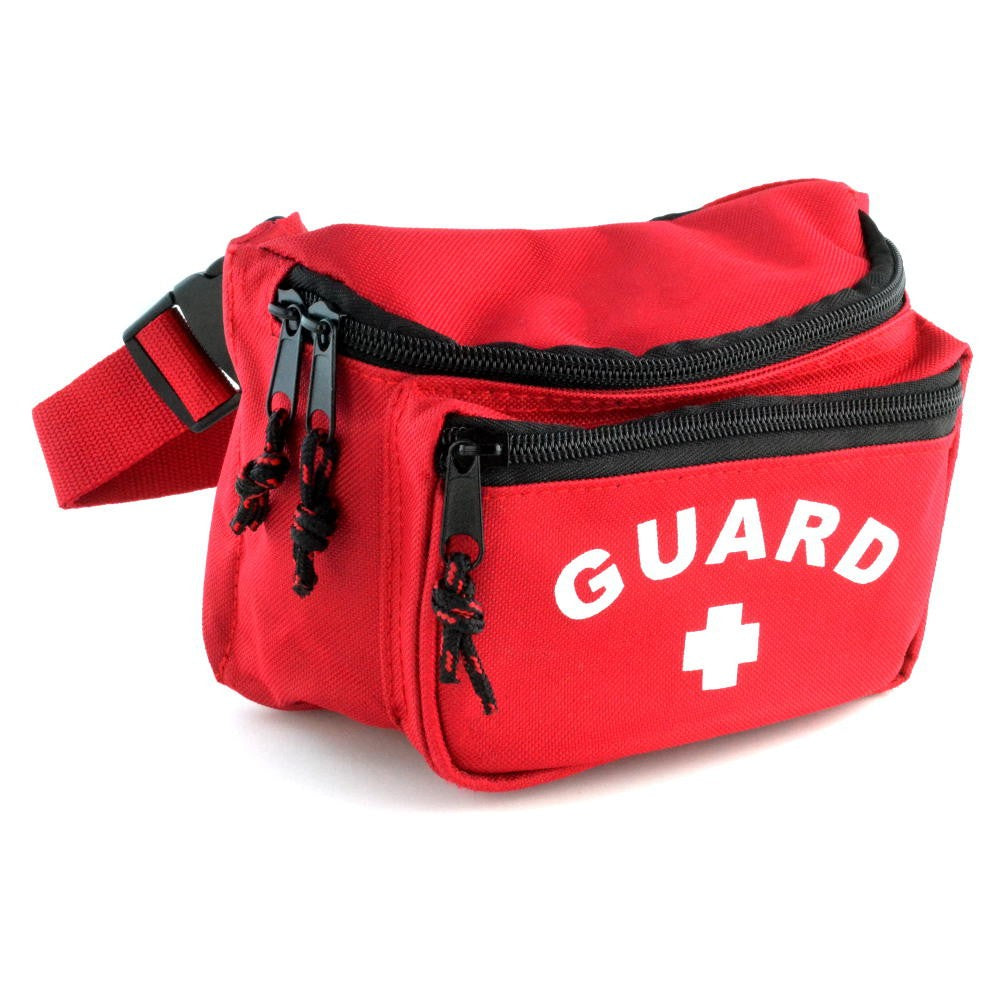 HIP-PACK Lifeguard
Regular price $12.99 Sale
Durable, tear-resistant nylon construction fanny pack with "GUARD" logo, including a heavy duty adjustable waist strap.
This Guard fanny pack is made to withstand the rigorous use of EMS professionals and lifeguards. The fanny packs are made of durable, tear-resistant nylon and comes complete with a heavy duty, adjustable waist strap. The waist strap adjusts to 45". The fanny pack comes with three water-resistant zipper pockets.
Colors: Red or Navy
Dimensions: 7.25" x 4.5" x 3"